So now that I have your full attention, and you have been hooked on learning to make your own full collection of log furniture … there is just enough time to learn how-to make a Rustic Log Coat Racks?
And Boom! Just like that they're hooked! Now everyone wants to know how-to make a rustic log coat rack!
Like always, you do know there is more than one way to make a rustic log coat rack when you know how-to mig weld log furniture! Right?! (and you have this link to King Metals forged steel hooks.)
Just remember this. Use cation when operating hand-tools in unusual positions. Never remove the safety guards provided by the manufacturer. And just remember, there's always more than one way to hang your hat on the coat rack made from wood and steel.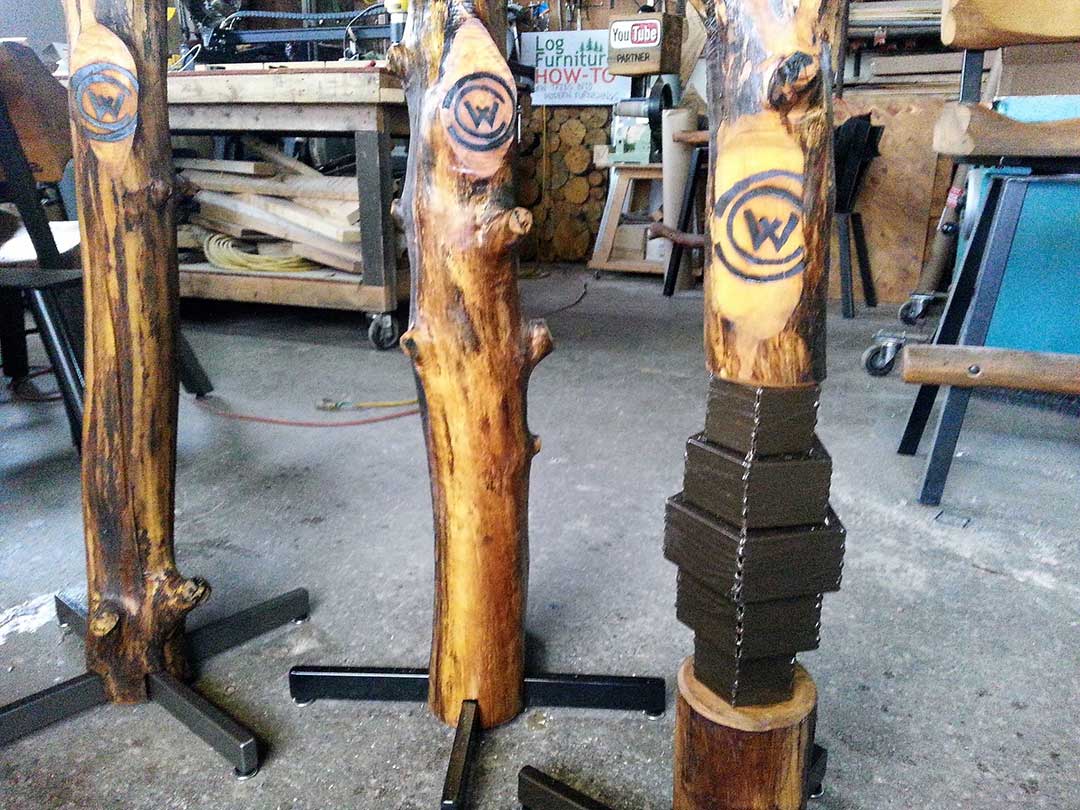 King Metal Part# … They have more decorative pre-cast and forged iron parts than you can shake a stick at. Or a log.
While you are there don't forget about the adjustable furniture feet. Not only will they protect the floor, having the ability to adjust the level of your coat-rack is critical with these oddly shaped logs and limbs.
When you work with wood and metal you can make just about anything. If you have a few basic tools and you take some time to learn  How-to Mig Weld, it's easy to 'grow a tree'!
How-to Grow a Colorado Coat Tree

Now, here' an entirely different way to make a wood and metal coat rack using many of the same techniques used to make our full collection of log furniture. Watch this "vintage" video.
Home-shop Projects: The Coat Rack by Mitchell Dillman
…
need pic here
end with words and links.