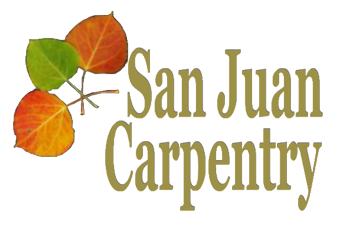 Mission Statement
San Juan Carpentry strives to create a strong, functional product while utilizing raw materials, workforce, supplies, and economies that are local to Colorado. This commitment is what sustains our green business and construction processes. Responsible logging, charitable works, community involvement, and trade education are also key elements for positive growth.
Scott Shaeffer
Principal Designer/Carpenter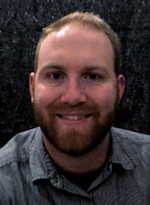 San Juan Carpentry founder Scott Shaeffer works humbly from a one-car garage in Aurora, Colorado where he is building a home with his wife, Wendy. Not letting the lack of space hold him back, Scott practices a hands-on approach that goes against the grain (so to speak) in an industry full of patterns and automated jigs.
I'm a terrible salesman. Just can't look someone in the face and tell them to do something that I wouldn't do myself. That's why I build furniture that sells itself. I can just smile and answer questions. I'm much better at that.
Scott is a proud native of Colorado. In fact, he has family that goes back 6 generations in the centennial state and he doesn't plan on going anywhere. Scott first discovered the carpentry itch working as a set builder for his school theatre program starting in the 6th grade and has been growing ever since. Bill Alberts, owner of Rustic Style in Mancos, Colorado (whom Scott fondly refers to as his, "sensei") introduced Scott to the craft in 2007.
After graduating from Fort Lewis College with a Bachelor's in Business Management, Scott struggled to find his way into the white-collared economy and decided to return to the hands-on lifestyle of crafting rustic furniture. He began by producing the San Juan Signature Bar Collection. The bar stools, a design he conceived and had been holding on to for a few years, have seats that are upholstered and interchangeable without the use of tools. This allows the customer to change the look of their pieces with the season, holiday, game, or drapes. He quickly added other items to the collection such as pub and pedestal tables, and home bars. Now the Signature Collection includes furnishings and decor appropriate for all rooms in the house. Plus he's added the Summit Collection, furniture made from beetle-killed pine, and Bob's Collection, a variety of ultra-rustic, ultra-simple craft pieces made from scrap, drift wood, and reclaimed lumber.
Scott is also interested in pursuing and maintaining the greenest possible construction practices in the trade. Serving a local economy with local products made with local labor and materials is one of many steps to a greener business plan.
E-mail:Scott [at] SanJuanCarpentry.com
Phone: (720) 207-4324